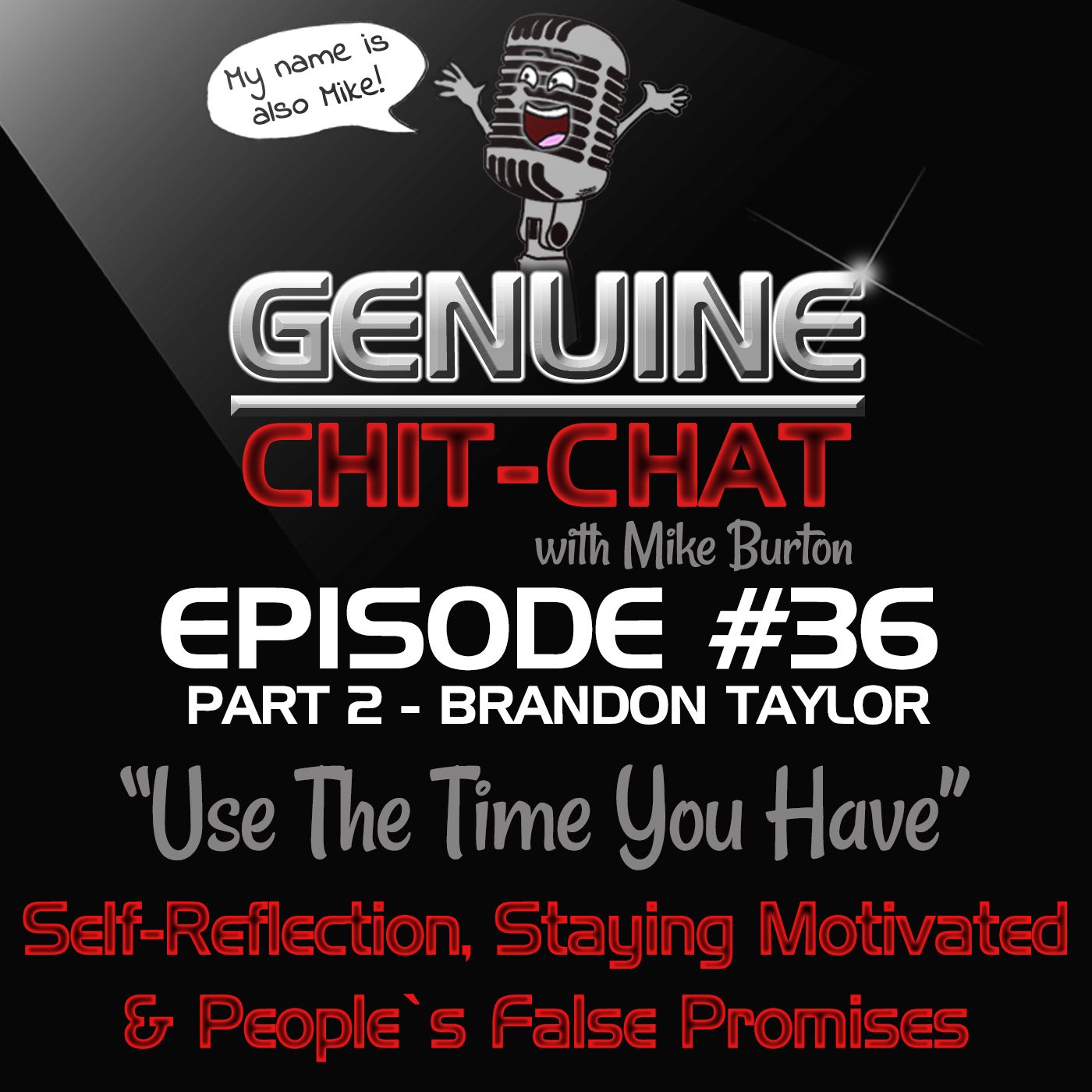 #36 Pt 1 - "Why Does Everyone Pretend?": Supreme Streetwear, Hard Work & Being The Middleman With Brandon Taylor
Sep 24th, 2018 by genuinechitchat
This week Mike chats with Brandon Taylor! Brandon is a middleman/entrepreneur with a keen interest and knowledge on the more exclusive brands of the streetwear world, especially ones such as Supreme.
Discussing a whole number of things (including their time at their shared secondary school), Mike & Brandon delve into the details of what Brandon does as a middleman, why so many brands have exclusive products & the value of them, as well as the importance of friends supporting you when pursuing passions, looking introspectively & not being ashamed to point out your own faults, the importance of apologising, Mike & Brandon's work ethic, as well as significant question of "why does everyone pretend"?
The above and much more is discussed in this another great chat, which had to be split into two - part two will be released next week!
Brandon's site & IG: @taylorstrades or @brando93_
If you want to find out more details regarding Brandon's condition (Crohn's Disease) which he discusses, be sure to check out episode #7 of GCC, where Mike speaks with Carla in detail about the condition, as Carla also suffers from Crohn's.
Promo by The Movie Bunker Podcast
Shout-out to the Casual Birder Podcast!
Genuine Chit-Chat is now a part of the Brit Pod Scene, so be sure to check out the other members of the family as well as the BPS podcast – www.britpodscene.com
Instagram – Twitter – Facebook – YouTube – Stitcher - Podbean - Spotify
You can also email us at GenuineChitChat@outlook.com with any reviews, comments or suggestions.
Share
|
Download(

Loading

)