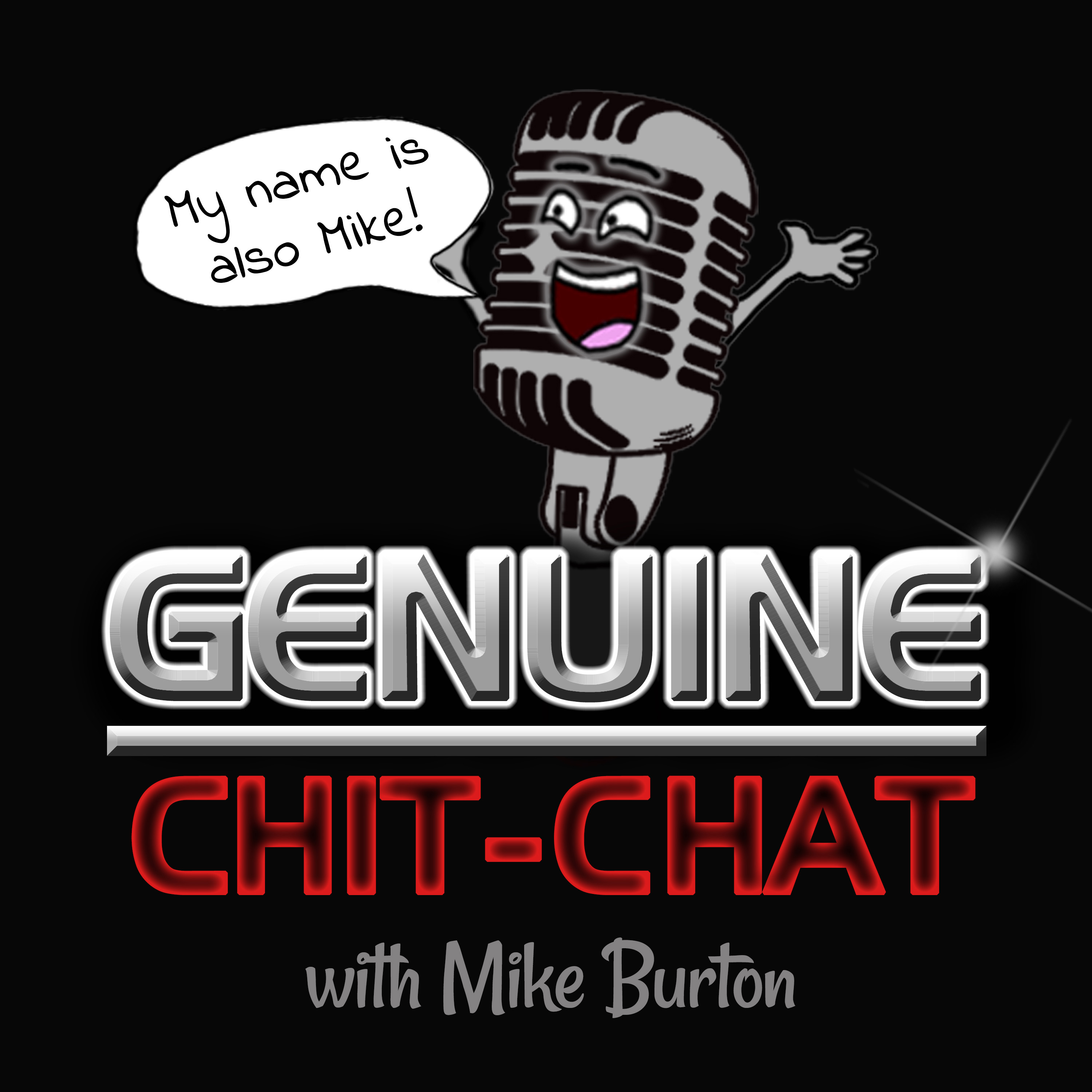 A weekly podcast hosted by Mike Burton where he searches for interesting guests across the world, having "Honest Conversations With Interesting People"! With every podcast being something different, there's no reason not to tune in, with guests, ranging from filmmakers, authors, musicians & travellers, to fellow podcasters, actors, creatives, experts in a variety of fields and everyone in-between! No subject is off limits, so take your pick at the huge back catalogue and dig in to some Genuine Chit-Chat!
Episodes
Sunday Oct 02, 2022
Sunday Oct 02, 2022
Two of the creative minds behind the REBURN comic are on this week's episode of GCC; creator/writer Alyson Shelton and artist Elise McCall!
In more detail, the conversation begins with Alyson confirming why she made the comic Reburn and how Elise became involved, which leads onto how the two figured out how the many characters would look, they then mention some easter eggs within the pages of the comics and how certain iconic scenes came together between Elise & Alyson. Alyson then explains what elements of the original Reburn screenplay were included in the comics and why elements were omitted, they also discuss the importance of Elise's artwork and the importance of facial expressions, and so much more – definitely a conversation for art/comic lovers and prospective future collaborators!
Watch the video version of their conversation here: https://youtu.be/uRyJtZirpxs
Check out Alyson's first appearance on GCC, on episode 159 and keep an eye out for a future episode with just Elise on it!
Elise's website: https://elisemccall.com - Reburn: https://reburncomic.com - Alyson's Site: https://alysonshelton.com – Instagram & Twitter: @ByAlysonShelton – Alyson recently appeared on Femme On Film to discuss sex scenes: https://pod.fo/e/13020e - the show is by Ria Carrogan who also submitted a question to ask Alyson & Elise, find her at @RiaCarrogan on Twitter & Instagram and on the podcast feeds of Comics In Motion and the Pop Guerrillas!
Last week, Mike had Tonya Todd on the show to talk about Banned Books Week which is September 18th–24th and to celebrate, Tonya Todd has released one podcast a day focusing on 7 banned books. Their conversation serves as an introduction to her new show and opens the door for talking about censorship in art.
Check out Mike's Patreon, where he releases at least 1 episode of his & Megan's "Afterthoughts" a week, plus there are unsplit full-length episodes of GCC and more, so if you want to support the show and get more content, check it out at http://patreon.com/genuinechitchat  
Outro read by BZ The Voice: http://www.bzthevoice.com   
Find Mike's other show; Star Wars: Comics In Canon on Spotify & the other podcast apps on the feed of Comics In Motion or on GCC's YouTube channel. Episodes are out every Saturday; episodes 0-109 are out now, in ep 109 Mike delves into the Rise Of Kylo Ren comics where Ben Solo bleeds his lightsaber crystal, in ep 108 Mike tackles the fourth batch of the Crimson Reign crossover comics and in 107 Mike delves into the first volume of Han Solo & Chewbacca comics! Previous episodes include the War Of The Bounty Hunters crossover (all 34 tie-in issues), every other canon Star Wars comic by Marvel, the Journals of Old Ben Kenobi, full High Republic coverage (book reviews & comics) & much more – https://podfollow.com/comicsinmotion  
Mike's guest spots:
Mike & Megan recently joined Dan & Ria for another Disney Discussion, this time on the weird movies Disney don't want you to see (which aren't even on Disney+)! https://pod.fo/e/143657
Mike & Megan discussed She-Hulk Episode 7 on Comics In Motion's Feed: https://pod.fo/e/143eaf 
Mike appeared on Frank Burton's I Like The Sound Podcast here: https://pod.fo/e/143cf0
Mike went on Ike's Flame podcast to talk about The High Republic here: https://pod.fo/e/143ce4
Instagram – Twitter – Facebook – YouTube – Stitcher – Podbean – Spotify
You can also email Mike at GenuineChitChat@outlook.com with any reviews, comments or suggestions.