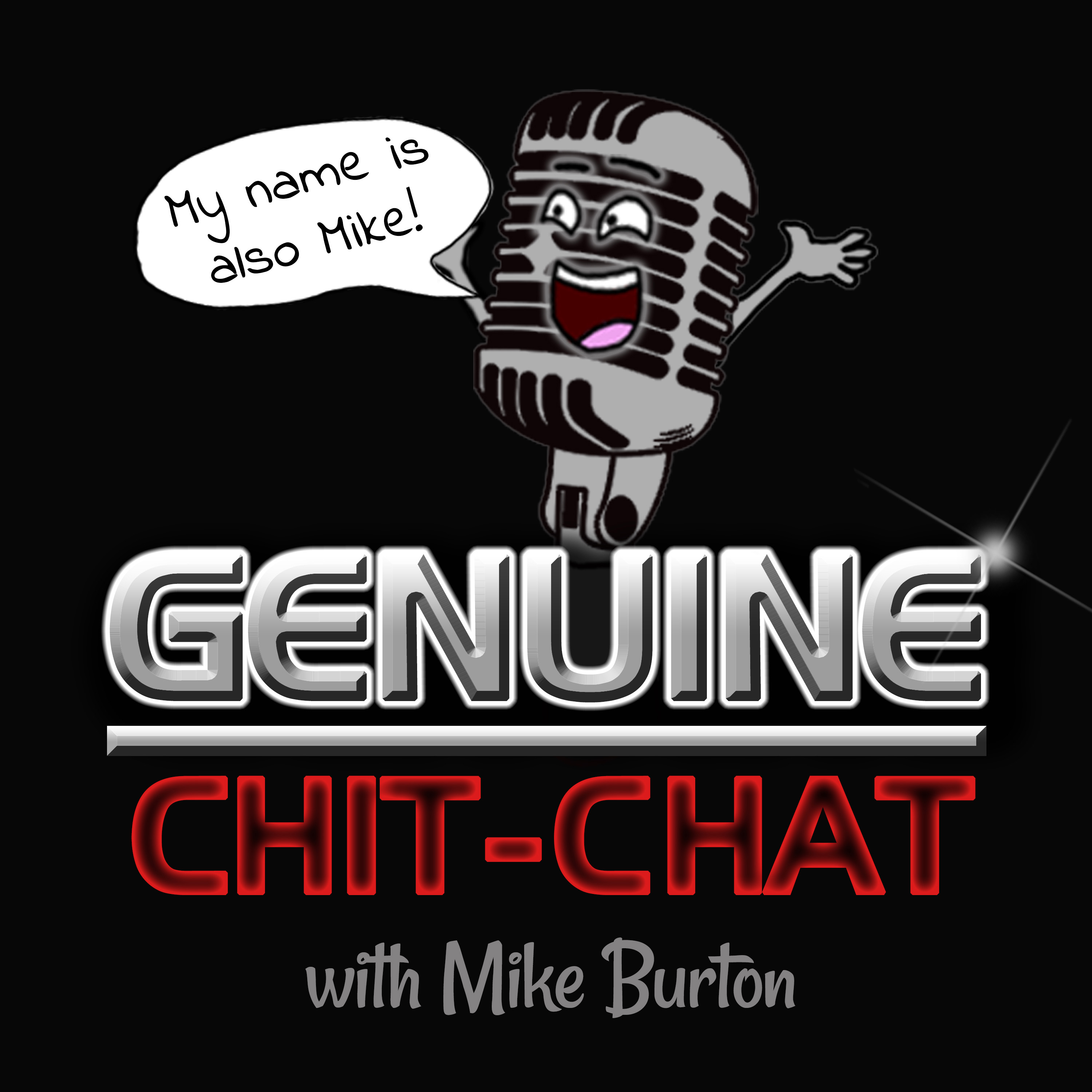 A weekly podcast hosted by Mike Burton where he searches for interesting guests across the world, having "Honest Conversations With Interesting People"! With every podcast being something different, there's no reason not to tune in, with guests, ranging from filmmakers, authors, musicians & travellers, to fellow podcasters, actors, creatives, experts in a variety of fields and everyone in-between! No subject is off limits, so take your pick at the huge back catalogue and dig in to some Genuine Chit-Chat!
Episodes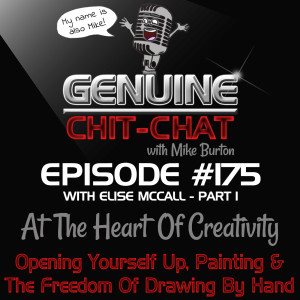 Sunday Oct 30, 2022
Sunday Oct 30, 2022
Painter, illustrator, comic book artist & expressionist Elise McCall is our guest this week, talking about her creative process, inspiration, her many different pieces of art and so much more!
This week is part 1 of Mike & Elise's conversation (part 2 will be out next week but is already available for all Patreon supporters) and it begins with Elise's childhood and how it helped develop her love of artistic expression before discussing collaborations and how character creation can work for new projects. Elise then talk about her methods for new projects and in what ways she prefers creating hand-drawn to digital artwork and her joy of painting. Elise also talks about inspiration, why some art styles are more appealing to some than others and more!
Next week for part 2, Mike & Elise delve deeper into Elise's artwork shown on her website, including some specific pieces of artwork and how the times in Elise's life have affected the art she creates, along with Mike's interpretations of them. The duo then delve into the difference of being a human and being a person; intertwining life with nature, how sexuality is present in Elise's artwork, what artwork isn't on her website and why. They also discuss putting work out into the world, podcasts during COVID and the pros & cons of being a generalist.
Elise's website: https://elisemccall.com - Reburn: https://reburncomic.com
Elise also appeared on GCC a few weeks ago, for episode 173, talking with Alyson Shelton about their collaborative comic project Reburn!
The last episode of GCC featured a Halloween special where 3 episodes from Megan & Mike's Patreon show; Afterthoughts, were put together, reviewing Scream, Hocus Pocus and the first 3 Halloween movies! The week before that was Mike' conversation with Ike's Flame for a big Star Wars discussion on the sequel trilogy, books, TV shows and more!
Check out Mike's Patreon, where he releases at least 1 episode of his & Megan's "Afterthoughts" a week, and during the Spooky Season they've been releasing an episode every few days, plus there are unsplit full-length episodes of GCC and more, so if you want to support the show and get more content, check it out at http://patreon.com/genuinechitchat    
You can listen to a free Afterthoughts episode here: https://bit.ly/TomHanks1
Intro & outro read by BZ The Voice: http://bzthevoice.com  
Find Mike's other show; Star Wars: Comics In Canon on Spotify & the other podcast apps on the feed of Comics In Motion or on GCC's YouTube channel. Episodes are out every Saturday; episodes 0-111 are out now, in ep 111 Mike delved into the 5-part Obi-Wan mini-series, in ep 110 Mike tackles the final batch of Crimson Reign comics and in ep 109 Mike delves into the Rise Of Kylo Ren comics where Ben Solo bleeds his lightsaber crystal! Previous episodes include the War Of The Bounty Hunters crossover (all 34 tie-in issues), every other canon Star Wars comic by Marvel, the Journals of Old Ben Kenobi, full High Republic coverage (book reviews & comics) & much more - https://podfollow.com/comicsinmotion    
Mike's guest spots:
Mike & Megan recently joined Dan & Ria for another Disney Discussion, this time on the weird movies Disney don't want you to see (which aren't even on Disney+)! https://pod.fo/e/143657
Mike went on Ike's Flame podcast to talk about Phase 1 of The High Republic, listen here: https://pod.fo/e/143ce4
Mike & Megan discussed She-Hulk Episode 7 on Comics In Motion's Feed: https://pod.fo/e/143eaf 
Mike appeared on Frank Burton's I Like The Sound Podcast here: https://pod.fo/e/143cf0
Instagram – Twitter – Facebook – YouTube – Stitcher – Podbean – Spotify