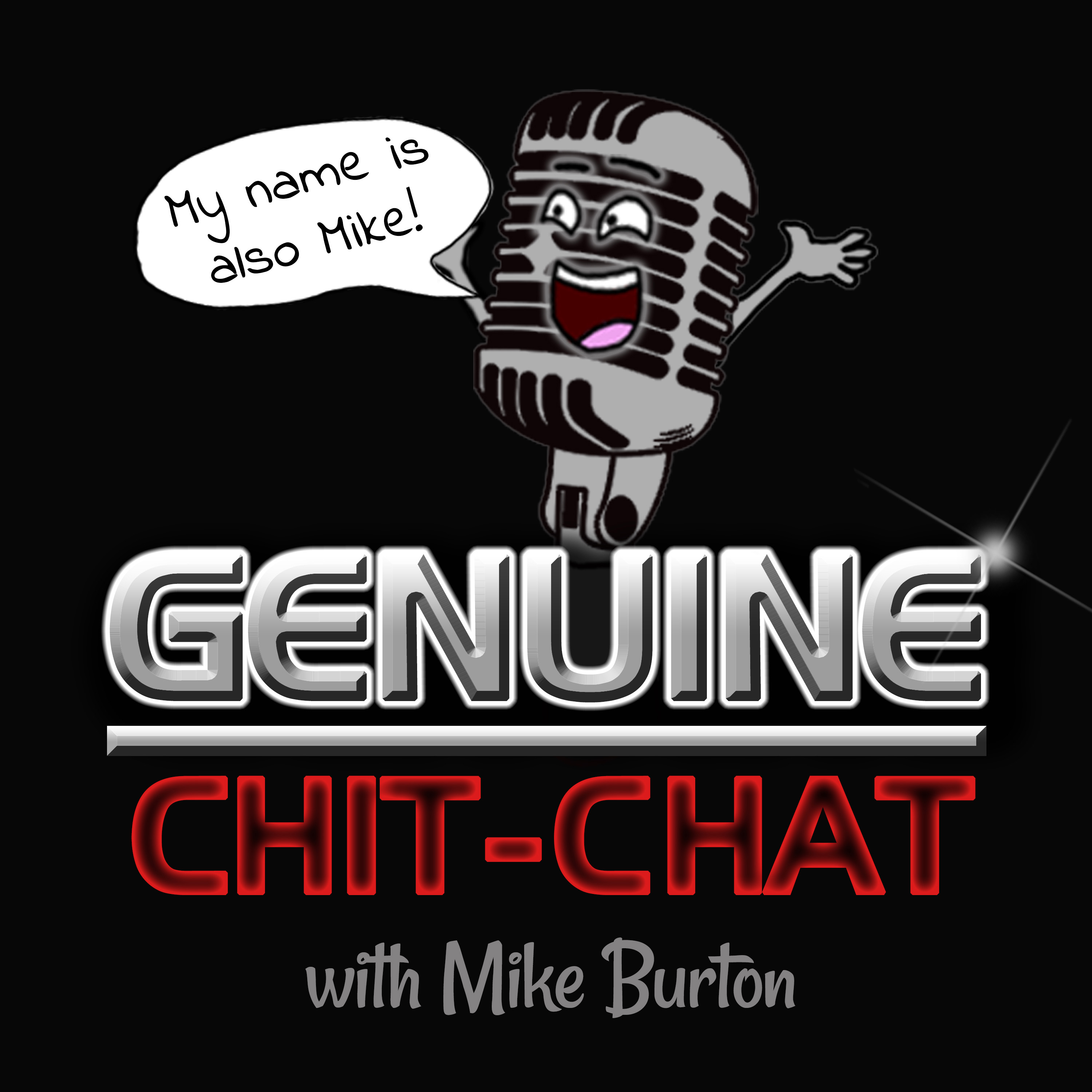 A weekly podcast hosted by Mike Burton where he searches for interesting guests across the world, having "Honest Conversations With Interesting People"! With every podcast being something different, there's no reason not to tune in, with guests, ranging from filmmakers, authors, musicians & travellers, to fellow podcasters, actors, creatives, experts in a variety of fields and everyone in-between! No subject is off limits, so take your pick at the huge back catalogue and dig in to some Genuine Chit-Chat!
Episodes
Sunday Dec 11, 2022
Sunday Dec 11, 2022
Radhika Rao returns to GCC to talk about her travels around India, reconnecting with her family, food & culture and Buddhism, karma and happiness.
In more detail, the conversation begins with a short discussion on Christmas, before Radhika delves into her time reconnecting with her family in India, how Indian culture somewhat differs from American culture and they talk about how important food is for cultures & connecting with each other. Radhika & Mike then talk about karma; it's definition and the misconceptions around it, Radhika then talks about her Buddhist chanting & connection to the universe, the concept of God, the pros & cons of religion, balancing asceticism & hedonism and more!
Radhika's last GCC appearance was episode 169, listen on this feed or watch the video version on YouTube: https://youtu.be/3XP9pqtUP0o
Radhika's Site: http://radhikarao.org  – Her Instagram is @radhikarao77 – LinkedIn: https://linkedin.com/in/radhika-rao-2764598 - IMDb: https://imdb.com/name/nm9895468 - The Organisation Soka Gakkai International: https://sokaglobal.org   - Radhika also recommends the Buddhability podcast and the comedian Ari Eldjárn. At around 38 minutes, Radhika mentioned the site https://www.sgi-usa.org  
Thanks again to Tonya Todd for connecting Mike & Radhika! http://mstonyatodd.com  
The last episode of GCC (178) featured Frank Burton, who returned for his fifth GCC appearance, to talk about his podcast with David Ivar of Herman Dune; Not On Top, as well as writing his book "Brollywood" during the COVID lockdown, plus alternate versions of celebrities, the Ragbag world, reviewing service stations, becoming famous and answering the question; What Is Brollywood?
Check out Mike's Patreon, where he releases at least 1 episode of his & Megan's "Afterthoughts" a week (with over 100 out), plus there are unsplit full-length episodes of GCC and more, so if you want to support the show and get more content, check it out at http://patreon.com/genuinechitchat     
To hear to a free Patreon episode, check out the first in Mike & Megan's Tom Hanks watch here: https://bit.ly/TomHanks1    
Intro & outro read by BZ The Voice: http://bzthevoice.com       
Find Mike's other show; Star Wars: Comics In Canon on Spotify & the other podcast apps on the feed of Comics In Motion or on GCC's YouTube channel. Episodes are out every Saturday; episodes 0-115 are out now, in ep 115 Mike talks about the Star Wars comics that details how the second Death Star was first discovered by the Rebels, then in ep 114, Mike delved into the 5 Bounty Hunters comics after Crimson Reign and in 113 Mike tackled the 5 Starlight short stories! Previous episodes include the War Of The Bounty Hunters crossover (all 34 tie-in issues), every other canon Star Wars comic by Marvel, the Journals of Old Ben Kenobi, full High Republic coverage (book reviews & comics) & much more - https://podfollow.com/comicsinmotion               
Mike recently guested on:
Comics In Motion to talk about the finale of the Star Wars show Andor series here: https://pod.fo/e/151fa9  
Comics In Motion (again) to talk about the Tales Of The Jedi animated series here: https://pod.fo/e/152525  
Ike's Flame podcast to talk about The High Republic here: https://pod.fo/e/143ce4 
Instagram – Twitter – Facebook – YouTube – Stitcher – Podbean – Spotify