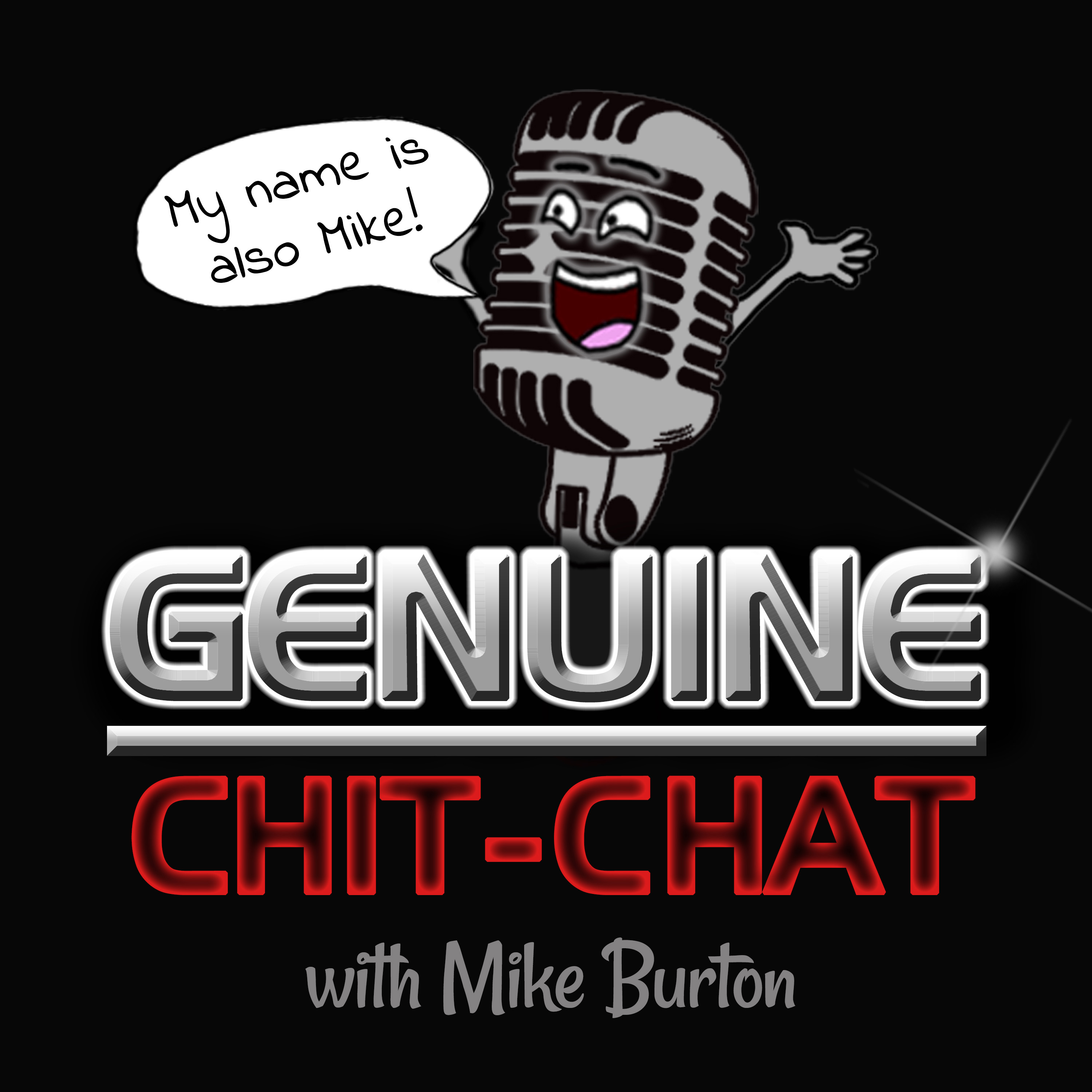 A weekly podcast hosted by Mike Burton where he searches for interesting guests across the world, having "Honest Conversations With Interesting People"! With every podcast being something different, there's no reason not to tune in, with guests, ranging from filmmakers, authors, musicians & travellers, to fellow podcasters, actors, creatives, experts in a variety of fields and everyone in-between! No subject is off limits, so take your pick at the huge back catalogue and dig in to some Genuine Chit-Chat!
Episodes
Sunday Jan 08, 2023
Sunday Jan 08, 2023
Mike has announced a new series that will be airing on Comics In Motion's podcast feed and at youtube.com/genuinechitchat! It will be called Star Wars Rebels Reviewed and four episodes will release throughout 2023, each discussing a season of the show, with Dave Horrocks & Maff. As Mike didn't want to leave you lovely listeners empty-handed, he has also included two episodes of Afterthoughts from his Patreon which are Mike & Megan's reviews on Avatar (2009) and the whole series of Friends!
If you enjoyed this episode, consider going to http://patreon.com/genuinechitchat, where at least 1 episode of "Afterthoughts" is released each week, with over 120 in the back-catalogue, the majority are Megan & Mike's reviews with some solo book reviews from Mike, plus there are unsplit full-length episodes of GCC and more!
To hear to a free Patreon episode, check out the first in Mike & Megan's Tom Hanks watch here: https://bit.ly/TomHanks1  
The previous episode of GCC (181) was another Patreon special, where Mike & Megan reviewed Black Panther: Wakanda Forever. Episode 180 was the Disney Discussions Christmas special, where A Nightmare Before Christmas, The Muppet Christmas Carol, Santa Clause 1 & 2 and Ernest Saves Christmas were discussed by Mike, Megan, Ria & Spider-Dan; they compared the movies, confirmed favourites, questioned if they have stood the test of time and more!
Outro read by BZ The Voice: http://bzthevoice.com       
Find Mike's other show; Star Wars: Comics In Canon on Spotify & the other podcast apps on the feed of Comics In Motion or on GCC's YouTube channel. Episodes are out every Saturday; episodes 0-116 are out now, in ep 116 Mike goes through Charles Soule's 4 stories in Star Wars 25, in ep 115 Mike talks about the Star Wars comics that details how the second Death Star was first discovered by the Rebels and then in ep 114, Mike delved into the 5 Bounty Hunters comics after Crimson Reign! Previous episodes include the War Of The Bounty Hunters crossover (all 34 tie-in issues), every other canon Star Wars comic by Marvel, the Journals of Old Ben Kenobi, full High Republic coverage (book reviews & comics) & much more - https://podfollow.com/comicsinmotion               
Mike recently guested on:
Indie Comics Spotlight to talk Miracleman Books 1-4: https://pod.fo/e/156d91   
Comics In Motion to talk about the finale of the Star Wars show Andor series here: https://pod.fo/e/151fa9  
Comics In Motion (again) to talk about the Tales Of The Jedi animated series here: https://pod.fo/e/152525  
Ike's Flame podcast to talk about The High Republic here: https://pod.fo/e/143ce4 
Instagram – Twitter – Facebook – YouTube – Stitcher – Podbean – Spotify