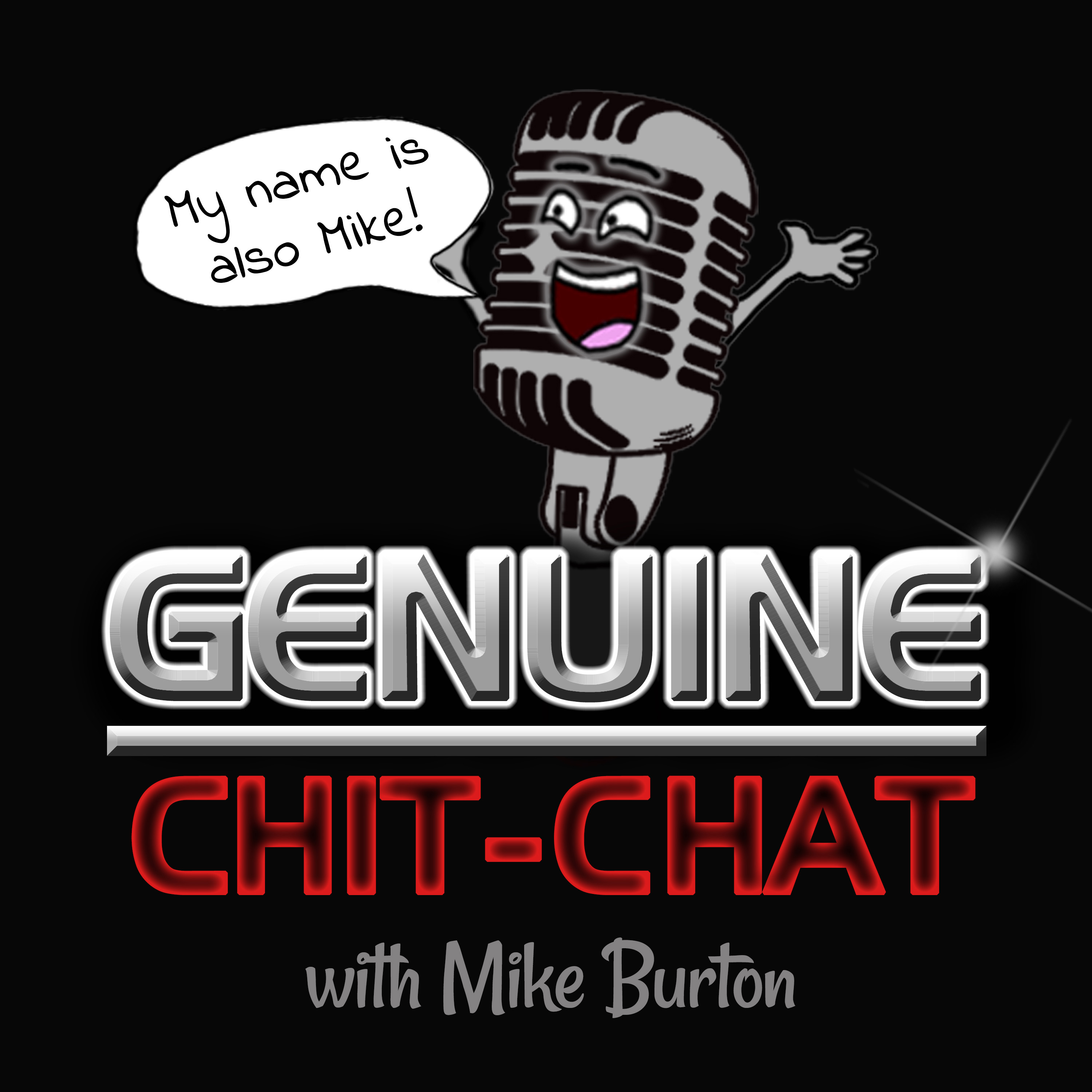 A weekly podcast hosted by Mike Burton where he searches for interesting guests across the world, having "Honest Conversations With Interesting People"! With every podcast being something different, there's no reason not to tune in, with guests, ranging from filmmakers, authors, musicians & travellers, to fellow podcasters, actors, creatives, experts in a variety of fields and everyone in-between! No subject is off limits, so take your pick at the huge back catalogue and dig in to some Genuine Chit-Chat!
Episodes
Sunday Jan 15, 2023
Sunday Jan 15, 2023
The first standard podcast of GCC brings the 7th appearance of Gough from Beernuts Productions! Gough is talking about his newest comedy films, how filming in 2022 was compared to previous years, Hawaiian shirts and more!
In more detail, Mike & Gough start by talking about Gough's video on Beernut's use of Hawaiian shirts, before delving into what production for Beernuts was like in 2022, where Gough made 3 films and 2 audio pieces, as well as his weekly podcast! The duo then delve into Gough's film The Kidnapping, somewhat inspired by an off-beat rom-com with plenty of jokes & twists, then they speak about Gough's latest release; Couples Therapy, featuring a new actress to Beernuts; Ashleigh Rainer, with some of Mike's favourite Beernuts sketches! As well as talking about the creation & inspiration of these movies, Mike & Gough provide numerous funny anecdotes in between! This is a great show for any prospective filmmakers, or anyone wanting a not-too-serious listen with a few laughs!
Make sure you check out Gough's other appearances on GCC, on episodes 48, 65, 84 (& 85), 105, 126 & 150!
Beernuts Social Media; IG: @BeernutsProductions – Twitter: @Beernuts_gough - FB: /BeernutsProductions
Check out the Beernut's website here: https://beernutsproductions.com - Beernut's YouTube channel with trailers & hilarious behind the scenes videos: https://youtube.com/BeernutsProductions   
For Mike's appearance on the Beernuts Productions podcast, listen here: https://spoti.fi/3jpLjpD
Keep an eye out on the Comics In Motion podcast feed and Genuine Chit-Chat's YouTube channel for a new show; Star Wars Rebels Reviewed, coming soon!
Check out Mike's Patreon, where he releases at least 1 episode of his & Megan's "Afterthoughts" a week, and in October they released an episode every few days, plus there are unsplit full-length episodes of GCC and more, so if you want to support the show and get more content, check it out at http://patreon.com/genuinechitchat  
To hear to a free Patreon episode, check out the first in Mike & Megan's Tom Hanks watch here: https://bit.ly/TomHanks1  
The previous episode of GCC (182) was Mike announcing a new series called Star Wars Rebels Reviewed and four episodes will release throughout 2023 on GCC's YouTube & Comics In Motion's podcast feed, each discussing a season of the show, with Dave Horrocks & Maff. As Mike didn't want to leave you lovely listeners empty-handed, he has also included two episodes of Afterthoughts from his Patreon which are Mike & Megan's reviews on Avatar (2009) and the whole series of Friends!
Outro read by BZ The Voice: http://bzthevoice.com       
Find Mike's other show; Star Wars: Comics In Canon on Spotify & the other podcast apps on the feed of Comics In Motion or on GCC's YouTube channel. Episodes are out every Saturday; episodes 0-117 are out now, in ep 117 Mike delves into Aphra's Spark-Eternal possessed story, in 116 Mike goes through Charles Soule's 4 stories in Star Wars 25 and in ep 115 Mike talks about the Star Wars comics that details how the second Death Star was first discovered by the Rebels! Previous episodes include the War Of The Bounty Hunters crossover (all 34 tie-in issues), every other canon Star Wars comic by Marvel, the Journals of Old Ben Kenobi, full High Republic coverage (book reviews & comics) & much more- https://podfollow.com/comicsinmotion               
Mike recently guested on:
Indie Comics Spotlight to talk Miracleman Books 1-4: https://pod.fo/e/156d91   
Comics In Motion to talk about the finale of the Star Wars show Andor series here: https://pod.fo/e/151fa9  
Comics In Motion (again) to talk about the Tales Of The Jedi animated series here: https://pod.fo/e/152525  
Ike's Flame podcast to talk about The High Republic here: https://pod.fo/e/143ce4 
Instagram – Twitter – Facebook – YouTube – Stitcher – Podbean – Spotify