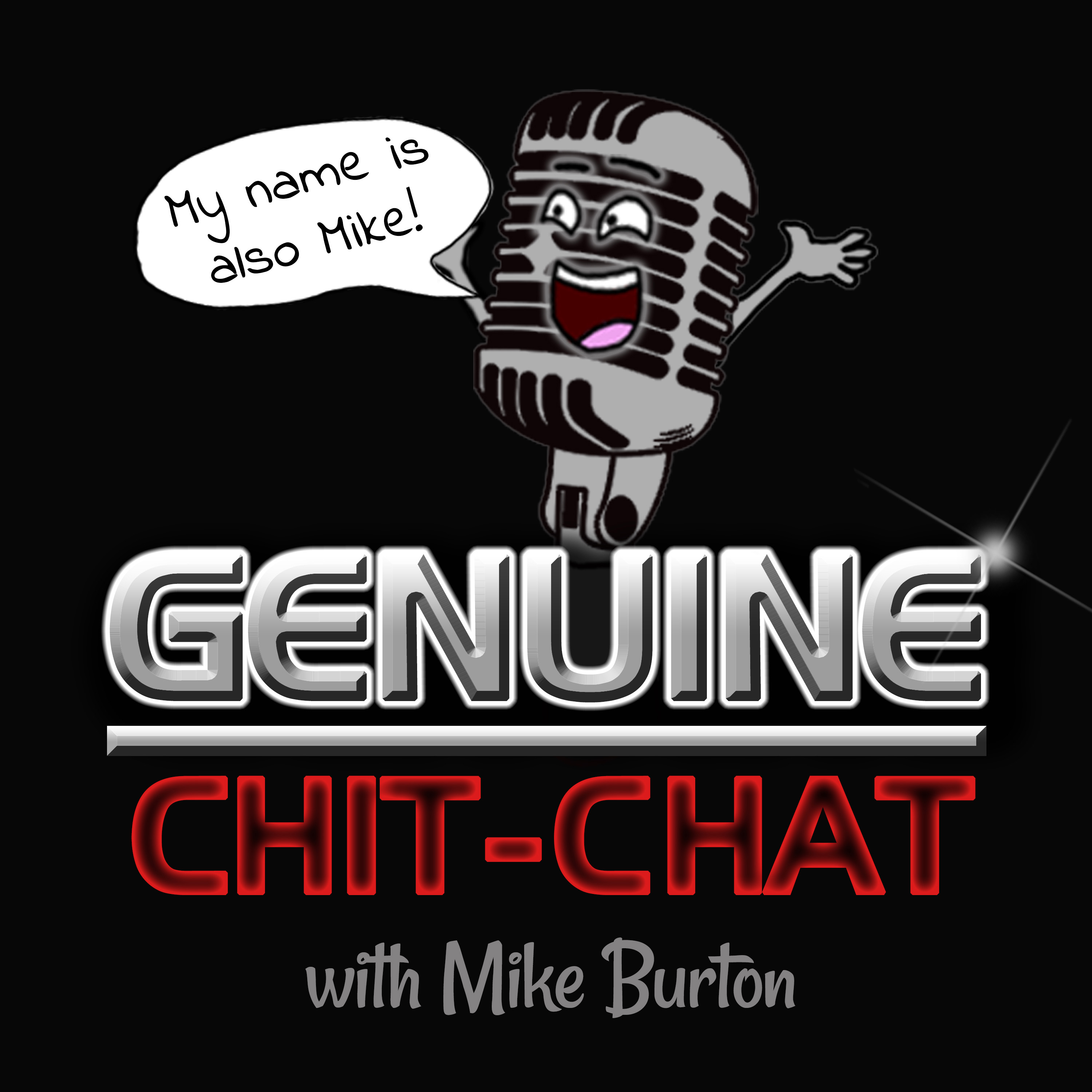 A weekly podcast hosted by Mike Burton where he searches for interesting guests across the world, having "Honest Conversations With Interesting People"! With every podcast being something different, there's no reason not to tune in, with guests, ranging from filmmakers, authors, musicians & travellers, to fellow podcasters, actors, creatives, experts in a variety of fields and everyone in-between! No subject is off limits, so take your pick at the huge back catalogue and dig in to some Genuine Chit-Chat!
Episodes
Sunday Jan 22, 2023
Sunday Jan 22, 2023
Tony returns to GCC for a 2 hour-long discussion on the rock band everyone knows, but few know well; Weezer!
In more detail, part 1 features Mike & Tony talking about when they first heard Weezer and why they decided to go through their entire discography, plus they give some bio information on the band, talk about why the band are popular, including why so many "fans" don't listen passed their second album (which relates to the SNL sketch linked below). Towards the end of part 1, Mike & Tony begin their ranking of Weezer's albums!
In part 2 (out next week, or available now on Patreon) they then spend the majority of the conversation continuing their Weezer album rankings (excluding the Teal covers album); discussing the many sound changes of the band & some highlights and then towards the end they then give their top 5 Weezer tracks! This conversation is for anyone who likes music; whether you've barely heard of Weezer or are a superfan, this is a great listen!
Thanks to Spider-Dan, Dave Horrocks, Blake Byles & Max Byrne for their comments!
The Weezer SNL sketch: https://youtu.be/ab5WvwfLuLM
Go to Tony's website for updates on his books, podcasts & everything else: https://www.arfarina.com
Tony has appeared on episodes 71 & 88 of GCC and Mike has appeared on Indie Comics Spotlight several times; on the 2022 episodes Miracleman & Shadow Service and the 2021 episodes Flintstones, Billionaire Island & Second Coming!
Sign up to the Pop Culture Collective newsletter (that both Mike & Tony are contributors for): https://pccnewsletter.com
Keep an eye out on the Comics In Motion podcast feed and Genuine Chit-Chat's YouTube channel for a new show; Star Wars Rebels Reviewed, coming soon!
Check out Mike's Patreon, where he releases at least 1 episode of his & Megan's "Afterthoughts" a week, and in October they released an episode every few days, plus there are unsplit full-length episodes of GCC and more, so if you want to support the show and get more content, check it out at http://patreon.com/genuinechitchat  
To hear to a free Patreon episode, check out the first in Mike & Megan's Tom Hanks watch here: https://bit.ly/TomHanks1   
The previous episode of GCC (183) brought the 7th appearance of Gough from Beernuts Productions! Gough spoke about his 2 newest comedy films; The Kidnapping & Couples Therapy, how filming in 2022 was compared to previous years, sketch comedy, Hawaiian shirts and more!
Intro & outro read by BZ The Voice: http://bzthevoice.com       
Find Mike's other show; Star Wars: Comics In Canon on Spotify & the other podcast apps on the feed of Comics In Motion or on GCC's YouTube channel. Episodes are out every Saturday; episodes 0-118 are out now, in ep 118 Mike delved into the new horror anthology; Tales From The Rancor Pit, in 117 Mike delved into Aphra's Spark-Eternal possessed story and in 116 Mike goes through Charles Soule's 4 stories in Star Wars 25! Previous episodes include the War Of The Bounty Hunters & Crimson Reign crossovers, every other canon Star Wars comic by Marvel, the Journals of Old Ben Kenobi, full High Republic coverage (book reviews & comics) & much more - https://podfollow.com/comicsinmotion               
Mike recently guested on:
Indie Comics Spotlight to talk Miracleman Books 1-4: https://pod.fo/e/156d91   
Ike's Flame podcast to talk about The High Republic here: https://pod.fo/e/143ce4   
Instagram – Twitter – Facebook – YouTube – Stitcher – Podbean – Spotify