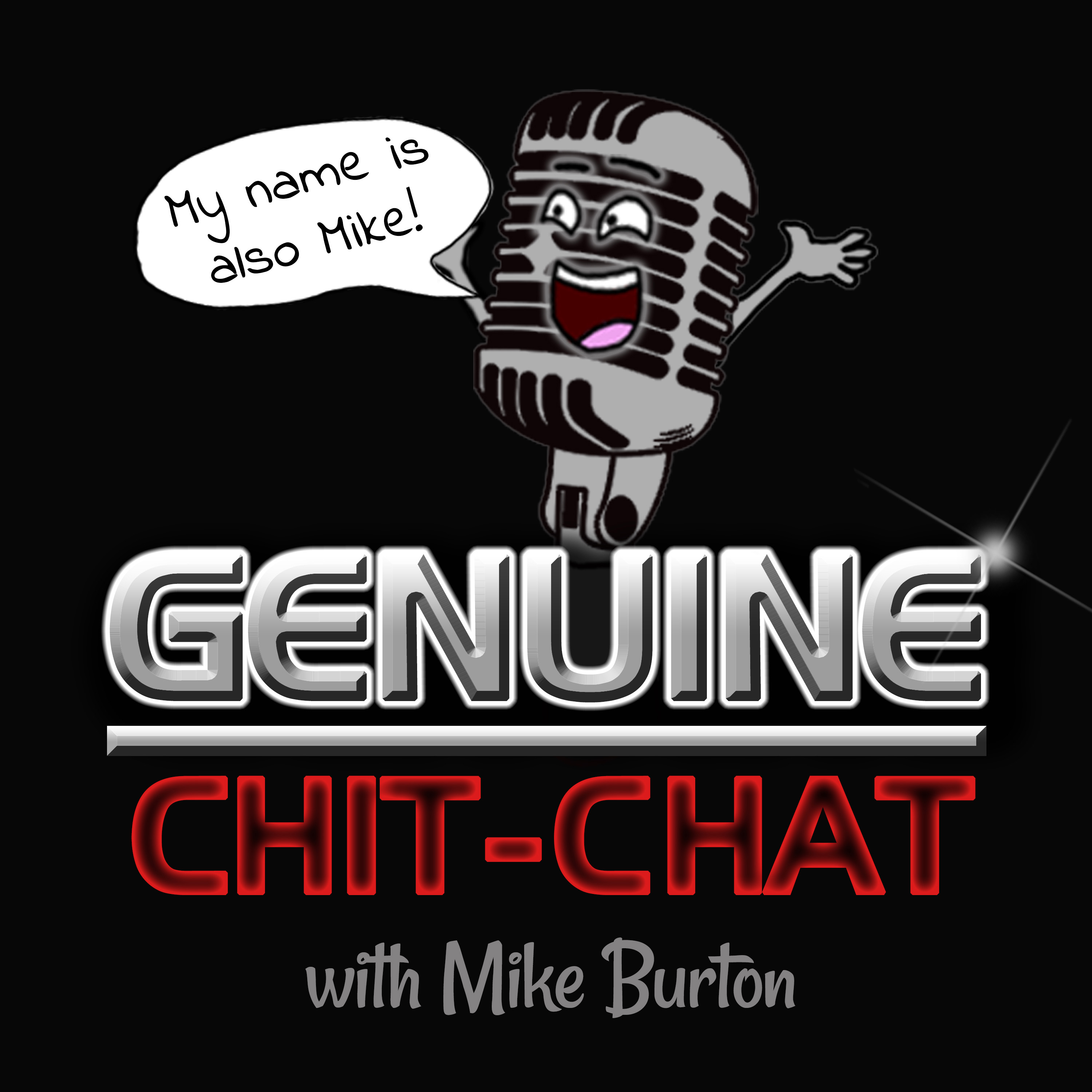 A weekly podcast hosted by Mike Burton where he searches for interesting guests across the world, having "Honest Conversations With Interesting People"! With every podcast being something different, there's no reason not to tune in, with guests, ranging from filmmakers, authors, musicians & travellers, to fellow podcasters, actors, creatives, experts in a variety of fields and everyone in-between! No subject is off limits, so take your pick at the huge back catalogue and dig in to some Genuine Chit-Chat!
Episodes
Sunday May 21, 2023
Sunday May 21, 2023
THE JANE AUSTEN ADAPTATION YOU NEED TO READ! Tony Farina; podcaster, educator and published author (as A.R. Farina) is the guest this week, to talk about his ultimate passion project coming to life; 6 modern-day adaptations of Jane Austen's books!
In more detail, Tony & Mike discuss why Tony embarked on this literary endeavour, his love of Jane Austen and her writing, how his adaptations are different, and similar, to the original works, how one modernises a set of books that are hundreds of years old, the core messages & themes in Jane Austen's literature, Tony's favourite Austen books, how he got his book deal, what it means to write "young adult" books, how he will be creating a shared universe for the characters and so much more – this episode is one for book-lovers, "Janeites" and authors!
Go to Tony's website for updates on his books, his newsletter, podcasts & everything else: https://www.arfarina.com
Tony mentioned Beau Lake in this conversation - she is a writer at 4 Horsemen Publications as well as an editor and writer Liaison - https://4horsemenpublications.com/our-authors/beau-lake
Tony appeared on Spider-Dan & The Secret Bores, talking about their top 5 loose Shakespeare adaptations, listen here: https://pod.fo/e/13c6f0
Tony has appeared on episodes 71, 88 & 184 of GCC and Mike has appeared on Indie Comics Spotlight several times; on the 2022 episodes Miracleman & Shadow Service and the 2021 episodes Flintstones, Billionaire Island & Second Coming!
Sign up to the Pop Culture Collective newsletter here to keep up to date with Mike & Tony's many releases: https://pccnewsletter.com   
Check out Mike's Patreon, where he releases at least 1 episode of his & Megan's "Afterthoughts" a week, plus there are unsplit full-length episodes of GCC and more, so if you want to support the show and get more content, check it out at http://patreon.com/genuinechitchat    
In the previous episode of GCC (ep 194) Megan & Ria return to discussion Star Wars Visions with Mike! The trio discuss the 9 new anthology episodes in Volume 2, which are from animation studios across the world – tune in for found easter eggs, episode reviews, thoughts on the themes & messages, animation-style discussions and so much more – the episodes are Sith, Screecher's Reach, In The Stars, I Am Your Mother, Journey To The Dark Hand, The Spy Dancer, The Bandits Of Golak, The Pit and Aau's Song.
Find Mike's other show; Star Wars: Comics In Canon on Spotify & the other podcast apps on the feed of Comics In Motion or on GCC's YouTube channel. Episodes are out every Saturday; episodes 0-127 are out now; ep 127 was the first volume of The High Republic's Phase 2 Marvel comics, we week prior was a review of Jedi: Battle Scars and the week before that was ep 125 which featured the second half of the Han Solo & Chewbacca series! Previous episodes include the War Of The Bounty Hunters & Crimson Reign crossovers, every other canon Star Wars comic by Marvel, the Journals of Old Ben Kenobi, full High Republic coverage (book reviews & comics) & much more - https://podfollow.com/comicsinmotion  
Mike recently guested on:
Where I'm From by Alyson Shelton, where he read out a poem he wrote: https://youtu.be/kl-E9a-6XIo

Stevie B's Star Wars Podcast on YouTube: https://youtu.be/McbWHBMZQxM
Ike's Flame podcast to talk about The High Republic here: https://pod.fo/e/143ce4  
Instagram – Twitter – Facebook – YouTube – Stitcher – Podbean – Spotify