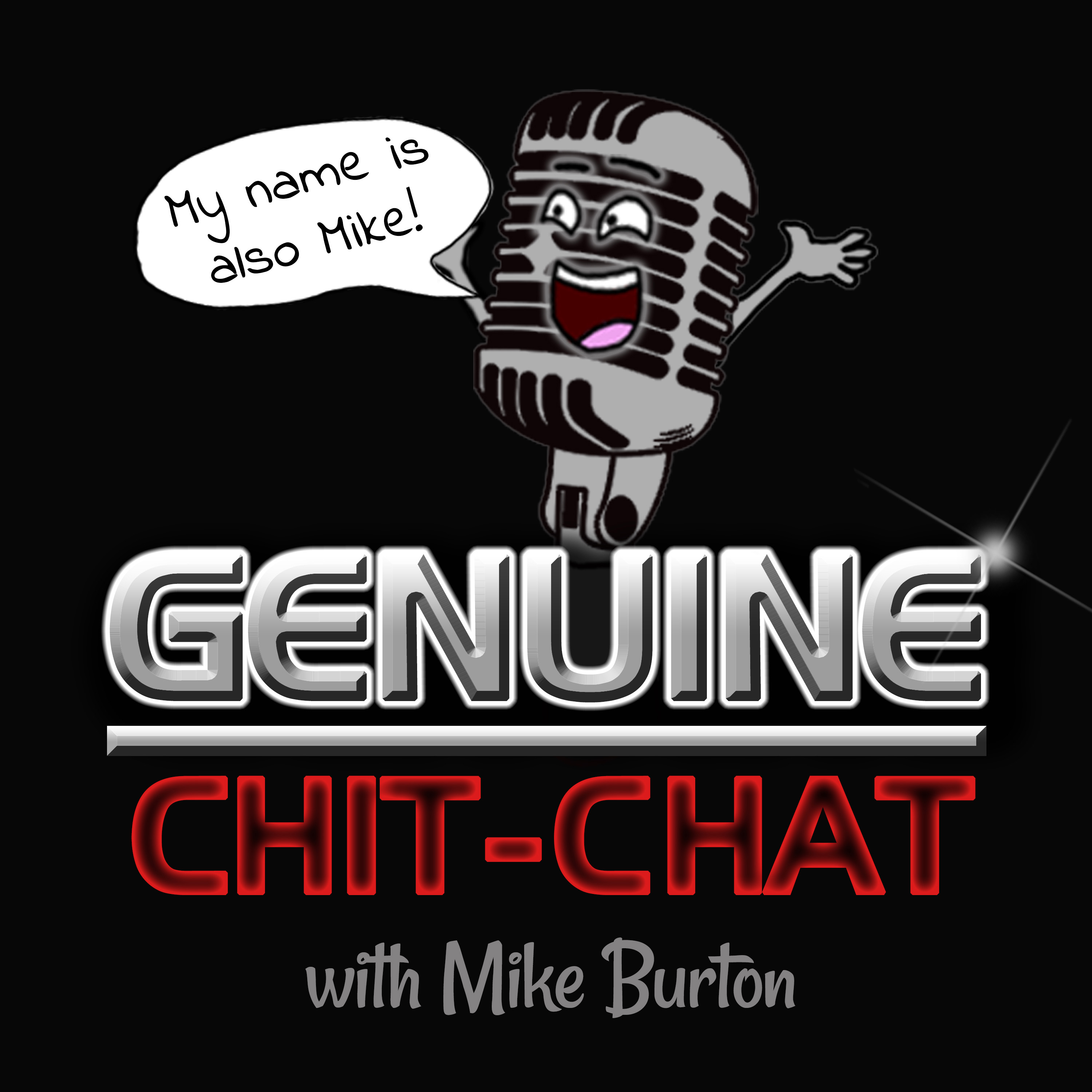 A weekly podcast hosted by Mike Burton where he searches for interesting guests across the world, having "Honest Conversations With Interesting People"! With every podcast being something different, there's no reason not to tune in, with guests, ranging from filmmakers, authors, musicians & travellers, to fellow podcasters, actors, creatives, experts in a variety of fields and everyone in-between! No subject is off limits, so take your pick at the huge back catalogue and dig in to some Genuine Chit-Chat!
Episodes
Sunday Jun 04, 2023
Sunday Jun 04, 2023
George Mann; a newer member of Project Luminous (The High Republic) and writer of Wychwood and Newbury & Hobbes is this week's guest, to talk about writing science fiction, mythology, Star Wars and more!
In more detail, George explains the start of his career into writing and the influences & lessons along the way, how he puts a book together, how he defines folklore & mythology and why they appeal to him, how "fear" as a concept works, how he writes differently for different ages and "respecting your reader", the moral grey area of the dark side (in Star Wars), perceptions of the force and more – this is a great listen for any Star Wars fans, bookworms or those interested in writing!
Watch the video version here: ⁠https://youtu.be/IWJBMb9OOT8⁠
George's Website: https://www.georgemann.net/about
George's Social Media: Twitter: @George_Mann – Instagram: @GeorgeMannAuthor
George recommends picking up his book Wychwood or the series Newbury & Hobbes!
Mike spoke with fellow Star Wars authors; Claudia Gray in ep 110 of GCC, Cavan Scott in 158 and Kevin Shinick in 187!
Sign up to the Pop Culture Collective newsletter here to keep up to date with Mike & Tony's many releases: https://pccnewsletter.com    
To support Mike, you can rate/review the show on Spotify, Apple Podcasts & other podcast apps, you can share the show or support financially. You can give a one-off payment/donation at ⁠⁠https://ko-fi.com/genuinechitchat  or you can subscribe monthly at ⁠⁠https://Patreon.com/GenuineChitChat⁠⁠⁠⁠⁠⁠⁠⁠⁠⁠ - either option will give you access to the exclusive "Afterthoughts" episodes. Patreons get access to weekly episodes plus every past episode (even when paying £1 a month) while Ko-fi tippers will be able to choose some episodes, depending on how much they give - any and all support of this nature is hugely appreciated!
In the previous episode of GCC (ep 196), Mike spoke with Carol Evans; author, entrepreneur, business consultant & proponent of a positive mindset – she confirms how travelling around the world has changed her perspective, where her passion for business stems from, some of the pitfalls of a new business, women in business underperforming, accepting help and more – a conversation for any entrepreneurs, risk-takers, business owners or people wanting motivation to push themselves further!
Find Mike's other show; Star Wars: Comics In Canon on Spotify & the other podcast apps on the feed of Comics In Motion or on GCC's YouTube channel. Episodes are out every Saturday; episodes 0-129 are out now; ep 129 features the Hidden Empire and Spark Eternal finales, while ep 128 was the Return Of The Jedi comic special and 127 featured Hidden Empire 4; the penultimate issue! Previous episodes include the War Of The Bounty Hunters & Crimson Reign crossovers, every other canon Star Wars comic by Marvel, the Journals of Old Ben Kenobi, full High Republic coverage (book reviews & comics) & much more - https://podfollow.com/comicsinmotion   
Mike recently guested on:
Where I'm From by Alyson Shelton, where he read out a poem he wrote: https://youtu.be/kl-E9a-6XIo

Stevie B's Star Wars Podcast on YouTube: https://youtu.be/McbWHBMZQxM
Ike's Flame podcast to talk about The High Republic here: https://pod.fo/e/143ce4  
Instagram – Twitter – Facebook – YouTube – Stitcher – Podbean – Spotify