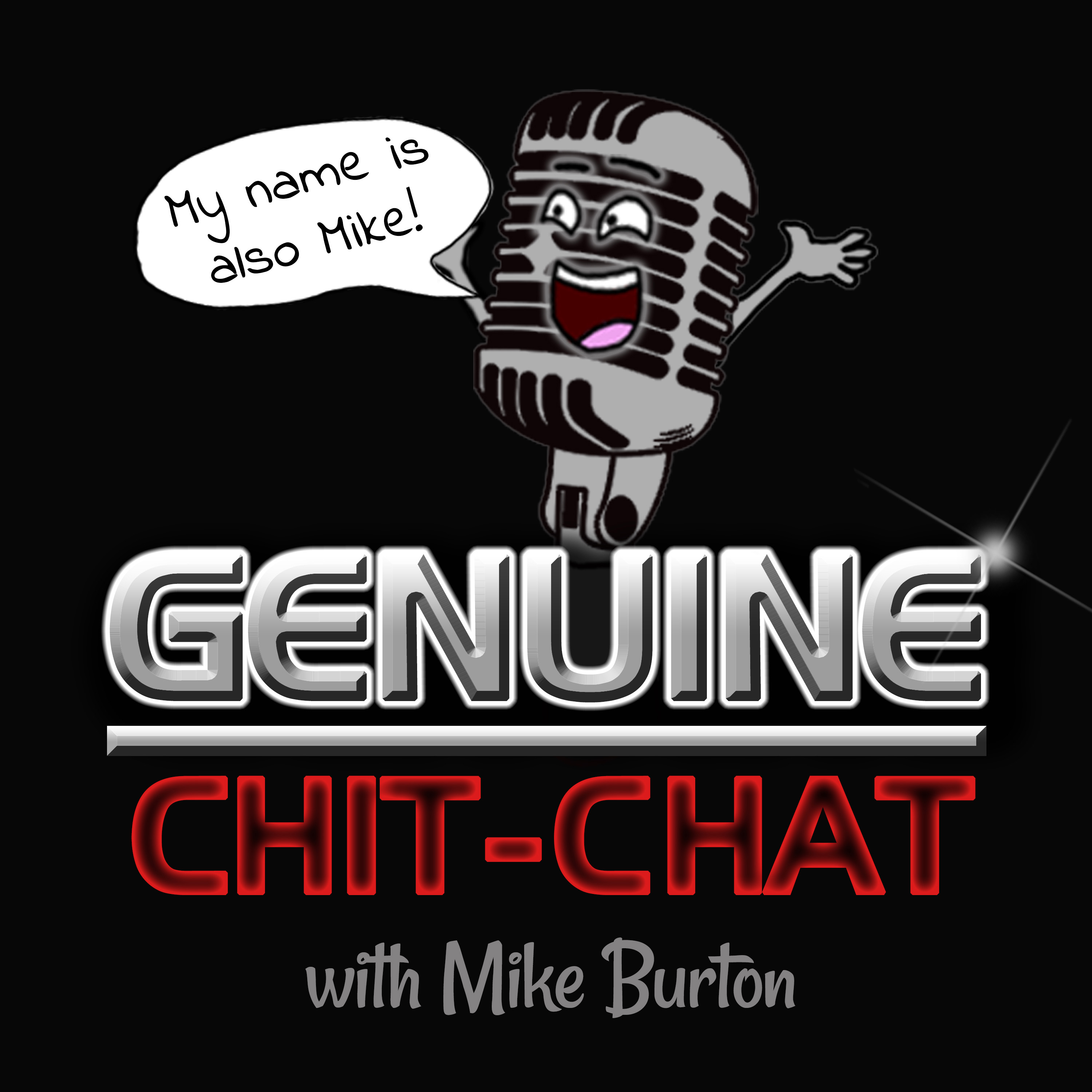 A weekly podcast hosted by Mike Burton where he searches for interesting guests across the world, having "Honest Conversations With Interesting People"! With every podcast being something different, there's no reason not to tune in, with guests, ranging from filmmakers, authors, musicians & travellers, to fellow podcasters, actors, creatives, experts in a variety of fields and everyone in-between! No subject is off limits, so take your pick at the huge back catalogue and dig in to some Genuine Chit-Chat!
Episodes
Sunday Jun 18, 2023
Sunday Jun 18, 2023
Sahaj Sharda; author of College Cartel is our guest this week, to talk about the issues in higher education, how the political elite are monopolising important industries of the western world and more, in this politically fuelled, passionate conversation.
In more detail, Sahaj starts by giving his background, noting the value in education and speaking about his experience in education, how education & qualifications are not the same thing, the alternatives to college/university education, the burden of debt and Sahaj's optimism for the future. The duo then discuss monopolies & duopolies in & outside of education, how Sahaj wrote his book; College Cartel, what his hopes are going forward and more – this is one for any interested in politics, education and alternatives to the mainstream!
Sahaj's Site: https://sahajsharda.substack.com - Sahaj's Twitter: @HajSharda
Sahaj's Book, UK: https://amzn.eu/d/jeSYJfy - US: https://www.amazon.com/College-Cartel-Sahaj-Sharda-ebook/dp/B0C2JCCS5B
Article On The Varsity Admission Scandal: https://www.bbc.co.uk/news/entertainment-arts-56427793
Promo For Cryptid Cocktail Party: https://podcasters.spotify.com/pod/show/cryptidcocktail
Sign up to the Pop Culture Collective newsletter here to keep up to date with Dan, Mike & Ria's many releases: https://pccnewsletter.com  
To support Mike, you can rate/review the show on Spotify, Apple Podcasts & other podcast apps, you can share the show or support financially. You can give a one-off payment/donation at ⁠⁠https://ko-fi.com/genuinechitchat  or you can subscribe monthly at ⁠⁠https://Patreon.com/GenuineChitChat⁠⁠⁠⁠⁠⁠⁠⁠⁠⁠ - either option will give you access to the exclusive "Afterthoughts" episodes. Patreons get access to weekly episodes plus every past episode (even when paying £1 a month) while Ko-fi tippers will be able to choose some episodes, depending on how much they give - any and all support of this nature is hugely appreciated!
The previous episode of GCC (ep 198) is another Disney Discussions again and for the seventh episode, Ria takes the helm as we delve into our childhood cartoon crushes, featuring movies The Little Mermaid, Robin Hood, The Hunchback Of Notre Dame & Who Framed Roger Rabbit! In more detail, the gang talk about when they crushed on their chosen characters (Jessica Rabbit, Prince Eric, Robin Hood & Esmeralda) and why, as well as discussing the movies they watched themselves, other characters in the films that are "crushworthy", if their crushes hold up today, as well as animation, non-Disney crushes and more!
Find Mike's other show; Star Wars: Comics In Canon on Spotify & the other podcast apps on the feed of Comics In Motion or on GCC's YouTube channel. Episodes are out every Saturday; episodes 0-130 are out now; last episode was a book review of Cataclysm, the week prior was ep 130, showing Porter Engle's origin story in The Blade and ep 129 was the Hidden Empire and Spark Eternal finales! Previous episodes include the War Of The Bounty Hunters & Crimson Reign crossovers, every other canon Star Wars comic by Marvel, the Journals of Old Ben Kenobi, full High Republic coverage (book reviews & comics) & much more - https://podfollow.com/comicsinmotion   
Mike recently guested on:
Where I'm From by Alyson Shelton, where he read out a poem he wrote: https://youtu.be/kl-E9a-6XIo

Stevie B's Star Wars Podcast on YouTube: https://youtu.be/McbWHBMZQxM
Ike's Flame podcast to talk about The High Republic here: https://pod.fo/e/143ce4  
Instagram – Twitter – Facebook – YouTube – Stitcher – Podbean – Spotify