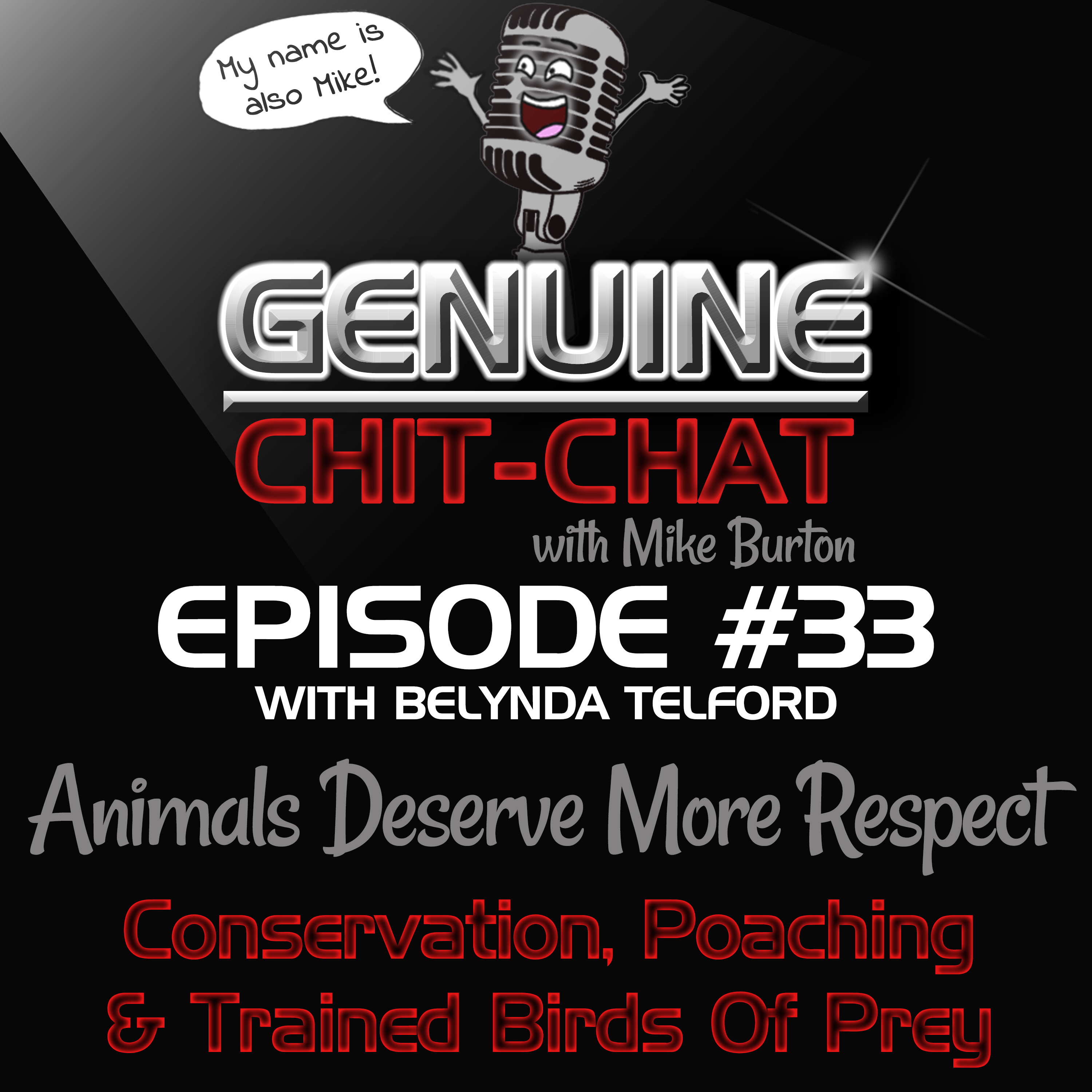 #33 - Animals Deserve More Respect: Conservation, Poaching & Trained Birds Of Prey With Belynda Telford
Sep 2nd, 2018 by genuinechitchat
This week Mike is joined by Belynda and they discuss something Belynda is truly passionate about: the conservation of animals and her area of interest being birds of prey!
Along with the above being mentioned, they discuss many other animal-related topics, such as Belynda's time at Sparsholt college, her experience of working in Marwell Zoo, breeding programs for animals (especially endangered ones), how eco-systems need insects & about certain insects becoming endangered too, along with how damaging poaching is and their appreciation for the great Sir David Attenborough, as well as much more!
Belynda's brother Wayne has been on a few episodes of GCC before, so be sure to check out episodes 16, 17, 27 & 28 too, as he's a palaeontologist as well as an author of fiction novels, meaning there are plenty of brilliant conversations from the Telford's!
Last week was a political discussion with Mike's friend Dom where a discussion about politics took place concerning discussing Brexit, the left and the right & how we must find balance between them, the "ideal world" and much more!
Promo for Bro Honey's "Your Week In Stupid"
Genuine Chit-Chat is now a part of the Brit Pod Scene, so be sure to check out the other members of the family as well as the BPS podcast – www.britpodscene.com
Instagram – Twitter – Facebook – YouTube – Stitcher - Podbean - Spotify
You can also email us at GenuineChitChat@outlook.com with any reviews, comments or suggestions.
Share
|
Download(

Loading

)