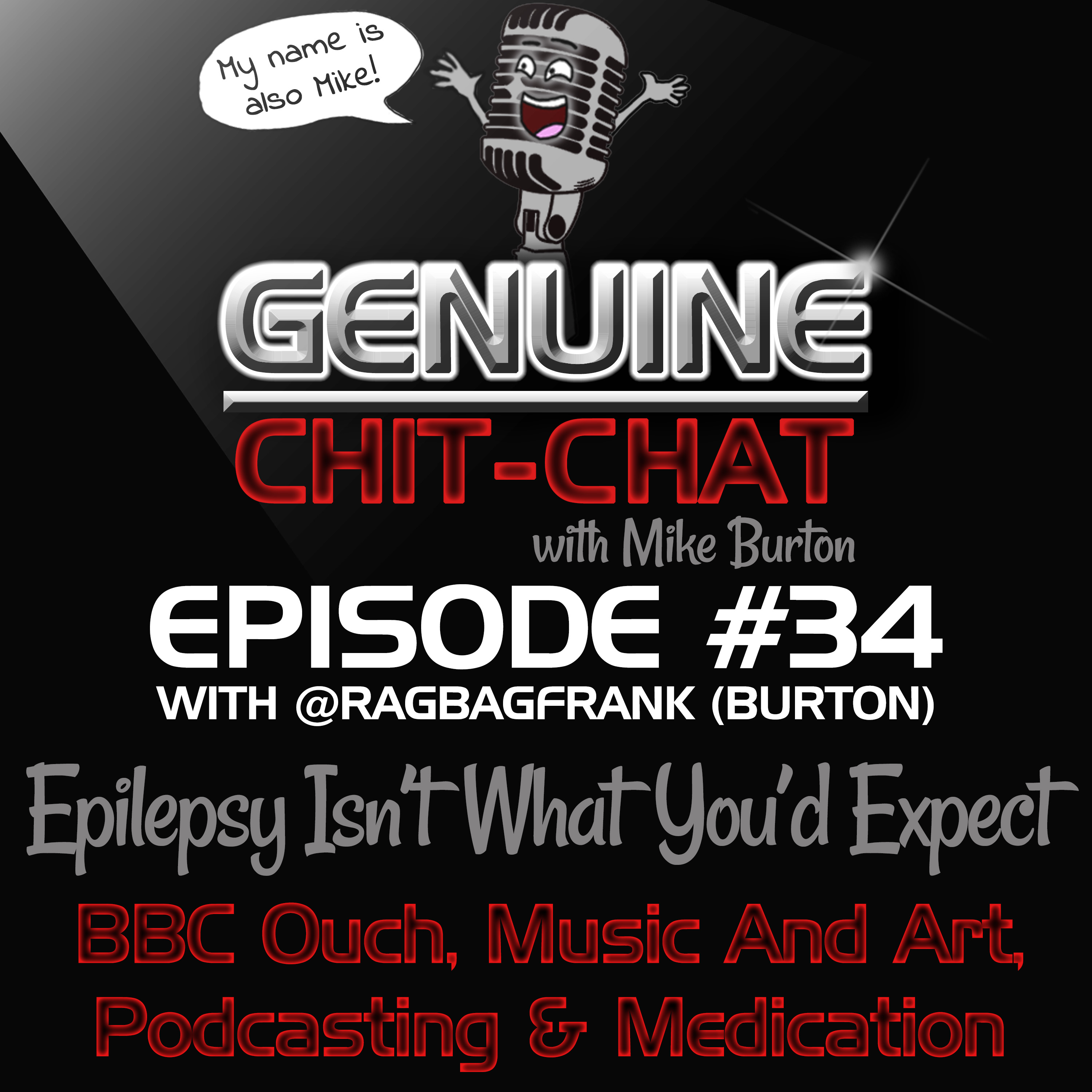 #34 - Epilepsy Isn't What You'd Expect: BBC Ouch, Music And Art, Podcasting & Medication With @RagbagFrank Burton
Sep 9th, 2018 by genuinechitchat
This week Mike is joined by fellow podcaster Frank, who shares the same last name as our glorious host (Burton)! They discuss Frank's Ragbag Podcast and the freedom of podcasting, followed by their opinions on art & music, how Frank got into being an author and info about his book releases before discussing the bulk of the chat; Frank's epilepsy (finished off by a discussion about mental illness & medication).
Regarding epilepsy, Frank talks about some of the misconceptions surrounding it (including ones he had himself before being diagnosed), how it affected his life & family, as well as how some of the techniques he uses have helped him take control of epilepsy so that epilepsy doesn't control him – all of this and more is discussed in this incredibly personal & informative chat!
Frank's site, including his book, podcast & more - The BBC Ouch show Frank appeared on
Last week Mike spoke with Belynda, about the conservation of animals and more specifically, her area of interest; birds of prey! They also discuss Belynda's time at Sparsholt college, her experience of working in Marwell Zoo, breeding programs for animals (especially endangered ones), how eco-systems need insects & about certain insects becoming endangered too, along with how damaging poaching is and their appreciation for the great Sir David Attenborough, as well as much more!
Genuine Chit-Chat is now a part of the Brit Pod Scene, so be sure to check out the other members of the family as well as the BPS podcast – www.britpodscene.com
Instagram – Twitter – Facebook – YouTube – Stitcher - Podbean - Spotify
You can also email us at GenuineChitChat@outlook.com with any reviews, comments or suggestions.
Share
|
Download(

Loading

)