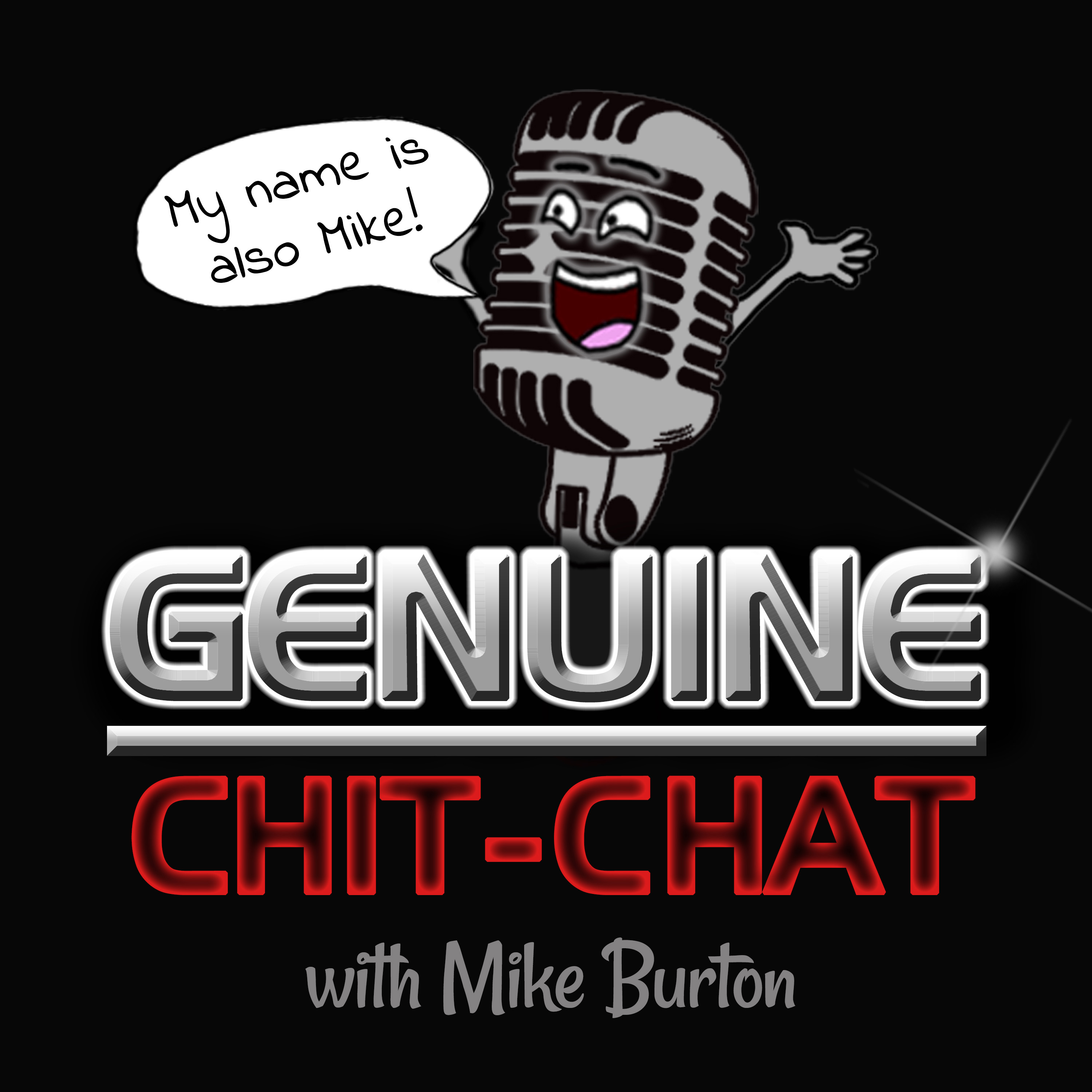 A weekly podcast hosted by Mike Burton where he searches for interesting guests across the world, having "Honest Conversations With Interesting People"! With every podcast being something different, there's no reason not to tune in, with guests, ranging from filmmakers, authors, musicians & travellers, to fellow podcasters, actors, creatives, experts in a variety of fields and everyone in-between! No subject is off limits, so take your pick at the huge back catalogue and dig in to some Genuine Chit-Chat!
Episodes
Sunday Jul 02, 2023
Sunday Jul 02, 2023
200 episodes, 300 releases, 6 years of podcasting and 32 questions! To celebrate this incredibly milestone, Megan & Mike spend 2 hours answering listener questions as a thank you for the incredible journey they've been on so far (with hopefully many more years to come)!
Watch the video version here: https://youtu.be/VLi5ievRaSg 
A massive thank you to all who sent in questions, M&M talk movies, raising Willow, how podcasting has changed their lives, top moments, biggest challenges, superpowers, books, song lyrics, droids and a bunch of other questions covering topics around podcasting and beyond!
As an extra special thank you, please screenshot your reviews & ratings of the show and send them to Mike via social media or email and he'll send you an episode of Afterthoughts of your choosing!
To support Mike, as well as rating/reviewing, you can share the show on social media or support financially You can give a one-off payment/donation at ⁠⁠https://ko-fi.com/genuinechitchat  or you can subscribe monthly at ⁠⁠https://Patreon.com/GenuineChitChat⁠⁠⁠⁠⁠⁠⁠⁠⁠⁠ - either option will give you access to the exclusive "Afterthoughts" episodes. Patreons get access to weekly episodes plus every past episode (even when paying £1 a month) while Ko-fi tippers will be able to choose some episodes, depending on how much they give - any and all support of this nature is hugely appreciated!
Sign up to the Pop Culture Collective newsletter here to keep up to date with Mike's many releases: https://pccnewsletter.com  
Last week, Megan & Mike spoke with Spider-Dan about the bizarre Visitor Q movie, you can listen on the podcast feed of Spider-Dan & the Secret Bores or watch at https://YouTube.com/GenuineChitChat!
The previous full episode (199) featured Sahaj Sharda; author of College Cartel, to talk about the issues in higher education, how the political elite are monopolising important industries of the western world and more, in this politically fuelled, passionate conversation.
Find Mike's other show; Star Wars: Comics In Canon on Spotify & the other podcast apps on the feed of Comics In Motion or on GCC's YouTube channel. Episodes are out every Saturday; episodes 0-131 are out now; 131 is about Yoda's relationship with Count Dooku, the episode prior was a book review of Cataclysm and the week before that was ep 130, showing Porter Engle's origin story in The Blade! Previous episodes include the Hidden Empire crossovers, every canon Star Wars comic by Marvel, full High Republic coverage (book reviews & comics) & much more - https://podfollow.com/comicsinmotion   
To hear a poem Mike wrote, listen to Where I'm From by Alyson Shelton: https://youtu.be/kl-E9a-6XIo
Instagram – Twitter – Facebook – YouTube – Stitcher – Podbean – Spotify